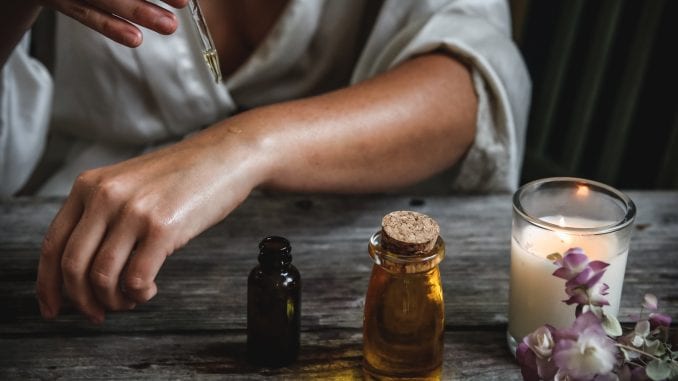 DIY Perfume Oil (Essential Oils)
Elistatus is here again with another easy DIY, to learn how to make a natural perfume oil at home, keep reading. Perfume oils are part of the latest trends now when it comes to getting affordable and long-lasting scent. Every woman loves to smell good, and sometimes our perfume bottles are too big, and we can't carry them along. The modern career woman might be rushing to get to work on time and in the process, forget to spray her signature scent. Perfume oils are portable. They also contain mainly essential oils that make them more potent and longer-lasting.
Creating your simple oil perfume at home is not only cost-effective, but you get the chance to be creative with your scents. Making oil perfume is also an excellent business opportunity. You can create a new fragrance that everyone will love and demand in the market. Perfume oils have aromatic therapeutic properties that deal with stress and pain.
Before we begin the process on how to make your perfume oil at home, let us look at some of the best carrier oils for essential oils perfume.
They are divided into the following categories:
Natural, earthy scents: vetiver, patchouli.
Fruit aromas: bergamot, lemon, lime, grapefruit, orange, mandarin.
Flower aromas: jasmine, geranium, ylang-ylang, neroli, rose, mimosa, lavender.
Herbal aromas: chamomile, basil, sage, peppermint, lavender, rosemary.
Spicy scents: cardamom, black pepper, ginger, coriander, thyme, clove, cinnamon, nutmeg, juniper.
Wood aromas: cypress, cedar, sandalwood, pine, rosewood.
Please note: The main rule of blending essential oils is the combination of oils of the same group: the essential oils belonging to the same group are best combined. For example, floral oils are best combined with floral, citrus – with citrus, and so on.
It is best to start experimenting with mixing the oils of the flower group – they are most natural to combine, and it is almost impossible to make a mistake. The most complex concerning the combination of oils is spicy and citrus.
ITEMS NEEDED
Creating your perfume will require the following ingredients and materials:
PROCEDURE:
To  make one signature perfume oil, you'll need:
80 drops of carrier oil
20 drops of essential oil blend (10 drops base: 5 drops head: 5 drops heart)
PLEASE NOTE: If you have sensitive skin, it will be safer to use a lower concentration of essential oils, up to about 15%.
Once you have your ingredients ready, follow these five simple steps:
Add 80 drops of carrier oil to the perfume bottle.
With a dropper, add in 10 drops of the essential oil base notes, followed by 5 drops of headnote, and 5 drops of heart notes.
Seal the bottle and shake well (and again before each use).
Label your creation.
Store in a cool, dark place.
Do leave a comment below if this post was helpful.
Check out our post on How to: make a simple perfume at home
Reference: https://www.legit.ng/1201332-how-perfume-oil-home.html