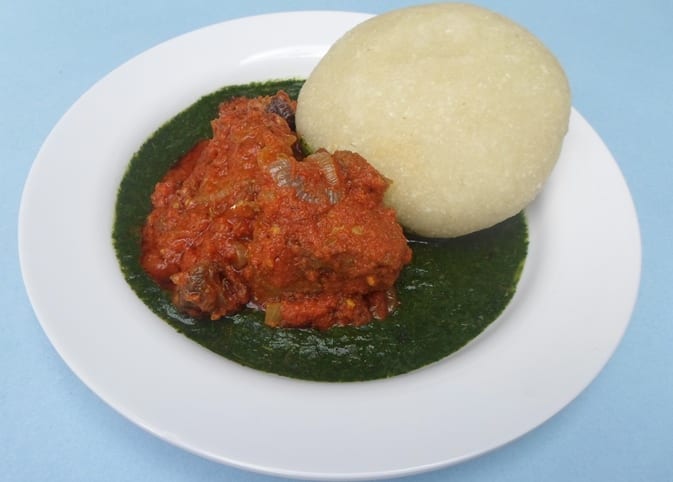 How to Make Ewedu Soup
Ewedu soup is a delicious Nigerian delicacy. It is native to the Southwestern part of the country. Ewedu soup is usually served at weddings, birthday parties and other similar occasions. Ewedu soup is very simple to prepare. Learn how to make Ewedu soup for free on Elistatus.
Ingredients
Preparation Time: 20 minutes
1 tablespoon of locust beans (Iru)
1/2 teaspoon of powdered potash (to soften the leaves)
Instructions
First, pick the Ewedu leaves from their stems. Wash the leaves thoroughly and place them inside a medium-sized bowl.

Pour the water into a medium-sized pot. Put the washed Ewedu leaves into the pot.

Dissolve the powdered potash in half cup of water. Pour the dissolved potash into the pot. Add the locust beans. Cook the Ewedu leaves for 7-10 minutes.

Using the Ewedu broom, mash the Ewedu leaves continuously inside the pot for 5 minutes. If you are using a blender, put the Ewedu leaves in the blender and pulse the blender a couple of times until the leaves are cut into tiny bits.

Pour the Ewedu back into the pot.

Add the ground crayfish, salt and seasoning cubes.

Allow the soup to simmer for three minutes.
Serving
Serve your delicious Ewedu soup with stew. Enjoy the delicacy with pounded yam, eba or any other Nigerian staple food.