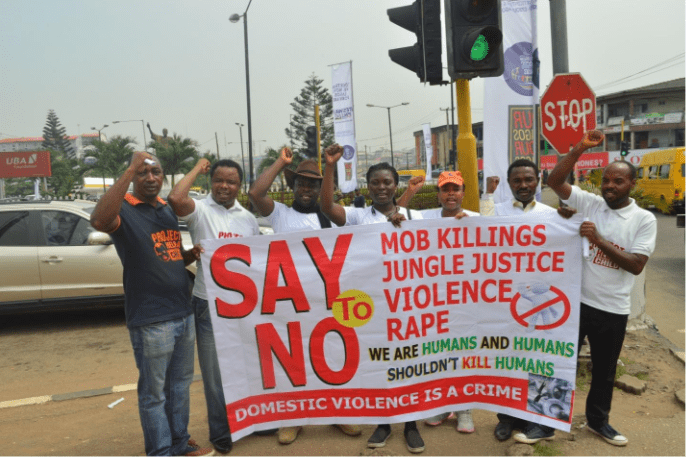 Much Ado about problems of Injustice in Nigeria.
The discourse in most of the National dailies this week is the proposed law whose bill currently awaits its second reading on the floor of the green chambers. The bill, titled 'Economic Amnesty' seeks to allow all Nigerians and residents, who have any money or assets outside the system or have acquired such money or assets illegally (looted or any variant of the cliché) to come forward, within a set time frame, to declare same, pay tax/surcharge and compulsorily invest the funds in any sector of the Nigerian economy; and be granted full amnesty from inquiry or prosecution.
What you should know
Even though this bill is proposed as 'a practical, though temporary solution to corruption in Nigeria' as its advocators have said, it does not project Nigeria in the right light to the rest of the World, and also looters of the treasury now have more reasons to continue carting away with public funds, after all, they now have a cover, that only requires of them a 30 percent tax and an additional surcharge of 25 percent of the said tax. With the proposed tax to be remitted to the federation account for distribution to all tiers of government, whilst the surcharge is to be remitted directly to specific agencies towards the agricultural and infrastructural development of the nation. All of which are strong indications of where we are now in the fight against corruption and largely, injustice. We may ask, how did it come to this? But the answers have always been the same right from the post-independence era: social and political injustice, poverty, lack of infrastructural facilities, unemployment, gender inequality, security challenges and a whole lot of the likes.
The rot in the educational and health sectors in Nigeria
The rot in the educational and health sectors is no news to the average Nigerian, apart from advocating that government pump in more funds to these sectors in the yearly budgetary allocation, there is a need for an overhaul of the curriculum in education at all levels. The values of our nation should be consistent with what is being taught in schools, religious and ethnic affiliations notwithstanding. Teaching children and youths to imbibe and foster peace education, religious understanding and the diversity of the Nigerian languages and cultures are practicable ways to reducing the menace of religious and ethnic violence, which have lingered mostly as a result of ignorance of the under-educated, that become vulnerable to sentiments of religion and ethnicity and are often the vessels through which acts of violence are perpetrated.
Workable approaches towards ending the scourge of unemployment, under-employment and poverty should be formulated, more schemes as the N-power programme should be implemented especially at the grassroots and various means be devised by the appropriate agencies and parastatals to check that such innovations are achieving their set objectives, and if not, a state of emergency be declared as appropriate.
What needs to be done
Sinequanon to the passing of laws that see corrupt individuals and groups made to account for their crimes; the judicial system need be strengthened to an institution which abhors inequalities of all shades and upholds the tenets of human rights. Judges and lawyers who have been found to be engaged in corrupt practices be disbarred and their licenses revoked. Laws that protect the right of every Nigerian be specially formulated and obsolete laws be reviewed.
Social media has in recent times proven to be a force to reckon with in the reportage of crimes and acts of brutality, as lots of people continue to embrace capturing 'in camera, events, and happenings around them.' Cases of brutality by men in uniform, robbery attacks, extremist attacks, thuggery, extortion, domestic violence, rape, intimidation and so on that makes peaceful co-existence, but a mirage is incessantly being exposed by trending hashtags and retweets. It is the medium through which the ordinary Nigerian now expresses his/her discomfiture at the status quo operandi. And has it been able to drive home the point? Yes! #EnoughisEnough (EiE) Nigeria is one of such many examples, an initiative poised to bring a paradigm shift in the system of governance and political accountability in the country, particularly calling attention to the violence being committed by the Boko Haram sect, freedom for the kidnapped Chibok girls, reduction in the remuneration of legislators and denial of visa for elected officials who travel abroad for medical care. Noteworthy too, is the groups' participation in the run-up to the 2015 general elections, through mobilization campaigns to encourage voter registration by youths.
It is widely speculated in some spaces, that the activities of social media influencers and commentators alike, may have swayed the turn in which the results of the 2015 Presidential elections took, that saw for the first time since democratic Nigeria, elections being lost by an incumbent (This is injustice in Nigeria). At the core of this, is believed to be young Nigerians like Japheth Omojuwa, Yemi Adamolekun, and their ilk, all of whom championed a cause they believed in, primarily through social media. Though there is still more to be done, we cannot but give credence to works of our many, mostly young revolutionists, that continue to spread the word that it is important we share our stories and by default, build communities. Yes, online communities, where people do not fear to speak out.
Suffice to say that, as a people we need to key into the United Nations vision to mobilize a global movement for change through its Volunteer Action Counts campaign launched since 2012, with the UNV 2030 Agenda which seeks to use volunteer groups – individuals and organizations, to create new spaces of interaction between governments and people, all aimed at achieving the Sustainable Development Goals (SDGs).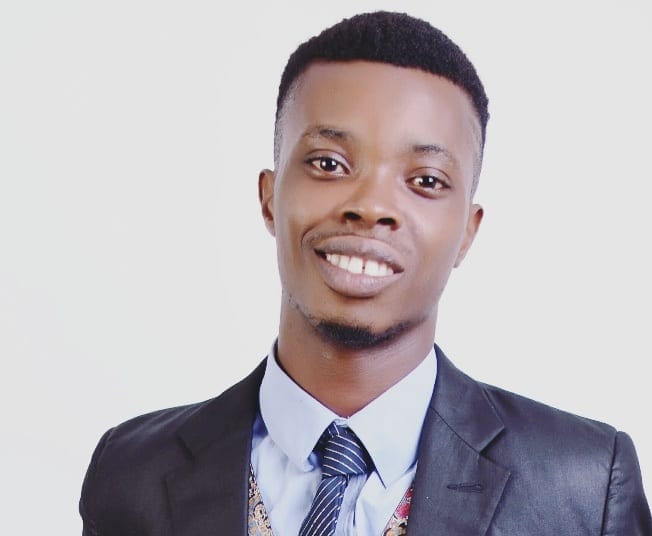 Uche Samuel Osuji
I am a writer of contents, having had my write -ups feature in notable blogs over the years, home and abroad. From Poetry to Politics, Social Issues to Entertainment, I write virtually everything!
An advocate of using the media as a tool for the development of society, particularly the youths. An alumni of the University of Lagos and the prestigious YALI Regional Leadership Centre, Accra.
I promote the African arts and culture through the stories and poems I publish on my personal blog https://samuelosuji.wordpress.com . I am also a voice-over artist for radio, television and films.
When I am not writing or doing voice-overs, I can be found following trending topics on Twitter and Instagram.
You can reached me on LinkedIn https://www.linkedin.com/in/uche-samuel-osuji-a03354109/ or my arts blog https://samuelosuji.wordpress.com.