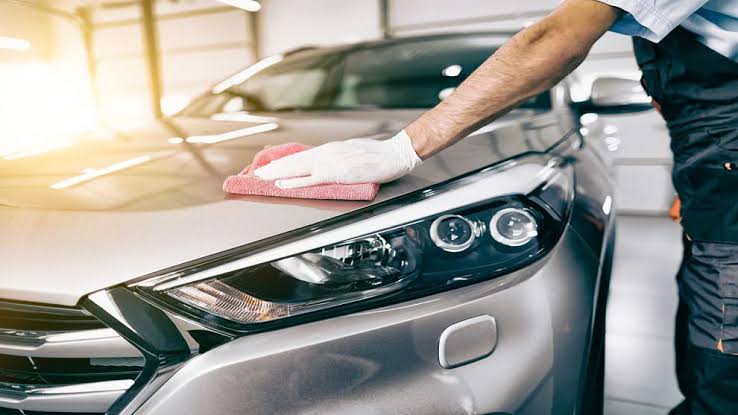 How to make Car Wax
Learn how to make your own car wax for free on Elistatus. Learn useful skills that can make you self-sufficient and self-reliant.
Materials
15 grams of Beewax

30 grams of Carnauba

30 grams of Paraffin

18 grams of Microcrystalline

13 grams of Candellina

117 grams of Link

18 grams of VOC Free liquid

18 grams of volatile liquid

6 grams of durability polymer

30 grams of fragrance oil

2 grams of dye
Equipment
Bunsen burner

Scale

2 containers (Beaker/ Round bottom flask)

Cloths

A stick

Nose masks

Gloves
Instructions
Pour the beewax, carnauba and paraffin into one of the containers. Add the microcrystalline and candellina into the bowl. Set this bowl aside.
Mix the polymer, volatile liquid, link and free liquid in another container. Pour the fragrance oil and dye into this mixture. Stir very well.
Place the container/beaker containing the beewax, microcrystalline, candellina, carnauba and paraffin, on the lighted Bunsen burner. Allow the waxes to melt slowly. Using the stick, break the top layer of the waxes to prevent the heat from getting trapped in this layer as this may lead to overheating.
When the waxes have melted completely, remove the beaker from the heat. Wrap the beaker with a microfiber heat to retain maximum heat and prevent the mixture from solidifying.
Next, place the beaker containing the liquids over medium-low heat. Heat the liquids slowly to about 60 degrees Celsius. Ensure that you stir the liquid while heating it.
Slowly, pour the liquid into the beaker containing the melted wax. Place the mixture over low heat and stir it continuously while heating for 10 minutes.
Pour the newly prepared car wax into small containers.
Allow it to cool completely
How to Make Disinfectant Liquid